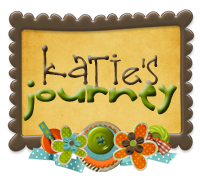 The fall semester starts on Wednesday, and we all know how hard it is for me to blog frequently when school is in session. To help keep me motivated, I'm linking up with Katie over at
Katie's Journey
for her
30 day blog challenge
! I'm a few days behind (the challenge started September 1), so I'm going to get caught up today!
Day 1: Introduce Yourself
Mother's Day (2011)
I'm Sam. I'm 28 years-old. I'm originally from Minnesota, but I now live in Wisconsin with my husband Ben, our one year-old son Will and our crazy Great Dane Stella.
For the past year I've been a stay-at-home mom to Will, which has been rewarding, exhausting, fun and frustrating. I'm actually going back to work part-time next week (more on that later), which I have mixed feelings about. Part of me is really ready to back in a professional environment, but another part of me can't imagine not being with my baby every day. I'm hoping working part-time will provide a nice balance for our family, but it will certainly be an adjustment.
What else? We moved into a new house two months ago, and we're loving our new space. We're a very active family, spending lots of time walking, biking and hiking. I love to eat, so going out to a nice restaurant or trying a new recipe is a total thrill. Most of my spare time is consumed by graduate school (I go part-time in the evenings), but when I'm not studying I like to run, read fiction and blog.
Day 2: Your Blog
What's the meaning behind your blog name?
My blog is titled "Baby Steps" because it's mostly about my child, but it's also a nod to the journey I've taken as a parent. The tagline I use to describe my blog is "You can have it all, just not all at once." I think this statement is so important. I fully expect to have my relationship, family, career, social life, hobbies, etc, but perhaps not to the fullest degree possible all at once. In life you have to make priorities.
How long have you been blogging? What made you start blogging?
I've been blogging since 2009 when my husband and I first got pregnant with Will. With our friends and family scattered all over the country, I started the blog to keep our loved ones updated on our life. The unintended awesomeness is that people I don't even know read it an enjoy what I have to say. Cool!
What are your favorite things to blog about?
My child. He's so incredibly awesome. One of my favorite posts to write are my monthly letters to Will. I use the blog as his online baby book, so it's where I look back to remember what he did and when.
What is one tip you'd give a new blogger?
Find your own voice. I see many people mimic bloggers they enjoy reading, which is flattering, but completely unauthentic. I adore Jen over at
Maybe if You Just Relax
. She's real and witty and brash. I truly love reading her stuff, but her style wouldn't work on my blog. It's just not who I am. But it's awesome coming from her.
Day 3: Your Job
I've been a stay-at-home mom to my darling Will for the past year, but I'm going back to work part-time next week. I think I'm (mostly) ready, but I'm really, really, really going to miss being with my sweet baby every day.
My new job will be as a graduate assistant at the university where I'm getting my master's degree. I will be working 15 hours a week in my program department, focusing mostly on marketing and assessment of our program.
In my pre-baby life, I worked in nonprofit marketing and communications. I designed and wrote publications, web sites, advertisements, press releases, you name it. I also got to help throw a bunch of fun parties for donors, and plan huge fundraising events. It was a cool job with a lot of cool perks!
Day 4: Your Family
Family wedding (2011)
My family is my everything. Ben is a wonderfully supportive partner and an amazing dad. He is very family-focused and always puts Will and I first.
Will is our whole world. Everything we do is for him and we wouldn't have it any other way.
My family all lives in Minnesota. I have one sister (younger) who has always been cooler than me. She is fashionable, funny and smart. I've always envied her strong sense of self and unwavering confidence. She's an incredible aunt to Will. I can't wait to hear about all their adventures together when Will gets a little bit older.
My parents are both divorced and remarried. It's been that way for practically my entire life, so it's not really a big deal. My parents have always been very encouraging and accepting of the relationships we have with our step-parents. In fact, my dad and my step-dad both walked me down the aisle when Ben and I got married in 2006.
I'm super close with my mom. Although she lives three hours away, we make a point to see each other every other week. She's the strongest, most hard-working, amazing woman I've ever met. Not to mention my number one fan. I love you, Mom!
Until just a few months ago, we lived within a mile from my in-laws. I used to joke that my life is "Everybody Loves Raymond", but I absolutely adore them. Even now, after our move, we only live 20 minutes away. They are incredibly loving and supportive parents and grandparents. Ben's mom will be watching Will when I go back to work next week. I'm so thankful to have them in our life!
Ben's brother and sister-in-law also live close-by. We used to spend more time together pre-baby, but we still get together for Sunday dinners and family vacations. They are such a wonderful aunt and uncle to Will. Uncle Andy has been having so much fun playing with Will as he gets more mobile, and Aunt Mandy gave Will his favorite book, which we read every day about a thousand times.
Whew! That should get me caught up. Looking forward to linking up with Katie and the gang throughout the month of September!