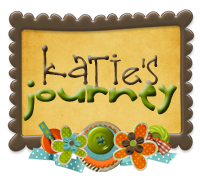 Oh man. This one is so easy. My favorite vacation ever was to Italy in March of 2008.
Although it was 15 months after our wedding, this trip was actually our honeymoon. We saved and saved and saved for it, but it was totally worth the wait.
We spent 8 days in Italy, visiting Venice, Cinque Terre and Rome. I can't even begin to describe how magical it was. We did the touristy things, like visiting the Vatican and Colosseum, but we mostly just walked around and took in the culture.
One of my favorite things to do was to get lost in various far-flung Italian neighborhoods. A bit off the beaten path, we'd often stumble upon a great bistro or wine bar. The food was always so fresh and so delicious. The wine was crisp and plentiful. And the scenery was simply awe-inspiring. By far the best trip we've ever taken.
A few photos to help illustrate our experience...
Rome
"Lovers Lane" trail in Cinque Terre
In the Vatican
Hill top in Vernazza (Cinque Terre)
Fishing boats in Vernazza (Cinque Terre)
Canals of Venice
"Lost City" in Rome
There are other places I want to visit (Madrid, Paris, Costa Rica, Chile, among others), but I can't wait to do Italy again.