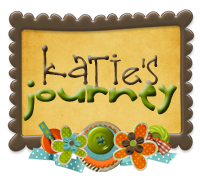 Today on the
blog challenge
, we're sharing something we're looking forward to. For me, it's got to be the holidays.
Don't get me wrong, I love fall. I don't want to wish it away. I love cozy sweaters, crisp afternoons, squash and apples. I love the changing colors and cooler nights. I love it all. But I love the holidays so, so, so much.
The month between Thanksgiving and Christmas is pure magic to me. Not only do Ben and I celebrate our anniversary during that time, but I love all the sparkle and tradition of the season. I love pulling out all my Christmas decoration and dressing the tree. I love making special dishes and treats for my loved ones. I love carefully picking out gifts. I love spending time with friends and family, reflecting on years past and making new memories for the future. I love cultivating our own traditions and watching Christmas through the eyes of our sweet little boy. Like I said, it's pure magic.
To get us all in the spirit, here are a few of my favorite holiday-inspired images from Pinterest. I'm so excited that I have an actual fireplace to decorate this year. Even better, it's a two-sided fireplace, so I get two mantels to play with! Ho, ho, ho!
Modern red and lime green (courtesy of Frugal Home Design)
Red and aqua table (courtesy of Martha Stewart Living)
Silver and green mantel (courtesy of Centsational Girl)
Colorful, modern door decor (courtesy of The Crafters File Box)
Stunning staircase (courtesy of Better Homes and Gardens)