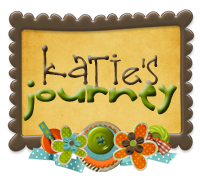 Today, we're talking movies. But I have to confess, I don't watch many. If I have any spare time, I usually like to read or blog. That being said, I do have a couple of favorites, depending on my mood.
If I want to laugh...
Drop Dead Gorgeous
Drop Dead Gorgeous (1999)
It's a dark comedy about small-town beauty queens in Minnesota. It stars Kirsten Dunst, Ellen Barken, Kirstie Alley, and Denise Richards, among others. Their over-the-top Minnesotan accents crack me up. And the script is absolutely hysterical.
If I want to cry...
Juno
Juno (2007)
I sob at the end of Juno every single time. Literally every time. Even before I had children. It's just such an emotional moment. When Pauly Bleaker crawls in her hospital bed with her I just lose it. So sweet.
This movie is also super funny and some great one liners. All around a good flick.
If I'm sick...
Gladiator
Gladiator (2000)
Weird, right? But Gladiator has been my "sick" movie for as long as I can remember. I think it's something about the lighting and cinematography. It's very soft and soothing somehow.
If I'm looking for a guilty pleasure...
Twilight
Twilight (2008)
Team Edward, all day. What can I say? There's something about sexy vampires. Don't fight it people, you don't know what you're missing.
And if I ever have time to watch something new...
The Time Traveler's Wife (2010)
The Help (2011)
If I ever get any of this so-called "free time", I'm dying to see the
Time Traveler's Wife
(now on DVD) and
The Help
(in theaters). Both are two of my favorite books. The Time Traveler's Wife is next in my Netflix queue, but I have feeling I won't get around to The Help for quite awhile. I've heard it's as good as the book though!