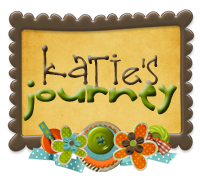 Today we're talking favorite TV shows on the
September blog challenge
. Here's what's on my must-watch list...
1) Sons of Anarchy
Sons of Anarchy
Best show ever. No joke.
It's about a motorcycle club in California. The characters are rough and tough like you'd expect, but the show also plays up more unexpected themes like family, love and loyalty. So good!
We don't have cable anymore, so we started watching SOA on Netflix earlier this year. We were hooked instantly. They only have Seasons 1 and 2 right now, so we can't wait to get Season 3. If you have cable, Season 4 is airing right now on FX.
2) Grey's Anatomy
Grey's Anatomy
I've been a Grey's fan since Season 1. The early episodes are just so awesome. I've been a little underwhelmed in recent seasons, but I still love the characters and the premise, so I continue to watch.
3) Modern Family
Modern Family
Well acted. Hysterically written. Great show. Enough said.
4) The Office
The Office
The Office is a favorite in our house. In fact, when Will was a newborn, we pretty much played episodes of The Office continuously on Netflix. I thought this last season was pretty good (I
loved
the episode where Michael proposed to Holly), but I'm unsure about the show without Steve Carell. The other characters are strong, so I'm hoping it works. But Michael Scott is such an integral character, it's hard to imagine the show without him.
5) Glee
Glee
Yes, I'm a "Gleek". But what's not to like about Glee? It's attractive people singing a bunch of popular songs. It's like going to see good cover band every week. And I love how they cover relevant social issues on the show. I think they've done a particularly good job with bullying and LGBTQ youth.