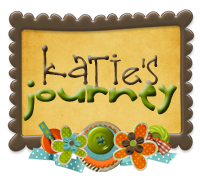 Can you believe we only have a week to go on the
blog challenge
? Time flies when you're having fun!
Today we're talking shopping! Or more specifically our favorite places to shop. My top five are...
What can I say? I'm devoted to Target. I'm Minnesota-born, so it's in my blood (Target is based in Minneapolis, Minnesota). I always go to Target with a list, but leave with a hundred things I didn't know we needed! I love their housewares. I could look at sheets, pillows, towels, pots, and small appliances all day long.
Photo courtesy of Style Squad, via Google Images
Oh, Banana. In my pre-baby life, I was a Banana Republic Luxe Card member because I spent so much flippin' money there. Their clothes are polished and timeless. I love popping in to see what they have for work and play. They have such a great aesthetic.
I'm addicted to Baby Gap. They have the cutest boy clothes. Granted they're pricey, but if you wait for a sale or coupon offer, you can get really good deals.
We love The Children's Place, especially their jammies. Will is really long and lean, so he drowns in most other sleepwear. But the Children's Place PJs are cut just right for him. We also buy a lot of Will's pants here. They're a little trimmer, so we can go up a size in length without having the pants fall off his cute cloth diapered bottom.
Photo courtesy of Kick
Kick is small shoe boutique in historic downtown La Crosse, Wisconsin (near where my parents live). Their shoes are ah-mazing. No joke. Plus, they carry up to size 11, which is really difficult to find. Their bricks and mortar store is darling, but they also have a great
website
. Help support small businesses and check them out!