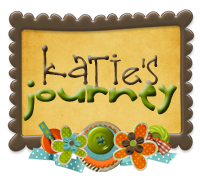 Today on the
blog challenge
we're talking hobbies. Between full-time graduate school, full-time motherhood and part-time work, I don't have much time for hobbies anymore. But one thing I always try and make time for is reading fiction.
I love fiction. I love getting to know a character and being transported to another time or place. I'm a fervent supporter of public libraries, so I try and borrow all my books. There's something really cool about reading a book that's part of a community collection. I always think about all the places these books have been. All the bedside tables, vacations and coffee shops. If library books could talk!
Some of my all-time favorite fiction writers and books are:
Margaret Atwood (The Handmaid's Tale)
Ken Follett (Pillars of the Earth, World Without End and Fall of Giants)
Sara Gruen (Water for Elephants)
Nancy Horan (Loving Frank)
Stieg Larsson (The Girl Who trilogy)
Audrey Niffenegger (Time Travelers Wife and Her Fearful Symmetry)
Ann Patchett (Run and Bel Canto)
Garth Stein (Art of Racing in the Rain)
David Wroblewski (Story of Edgar Sawtelle)
I love recommendations, so if you have a favorite book or author, please let me know! I'd love to check it out.